Every day in Central Otago is like a holiday, Central Otago winemaker Rudi Bauer told Charmian Smith years ago. Does he still feel that way a couple of decades on?
Rudi Bauer of Quartz Reef has been a stalwart of the Central Otago wine industry from its early days. A quiet, earnest achiever with a tireless enthusiasm for what he does, he is one of the remarkable group of winemakers who have led the Central Otago wine industry from its debut, when people doubted good wine could be made there, to its current place as one of the world's leading pinot noir producing regions.
The Austrian-born winemaker came to New Zealand in the mid-1980s to work at Mission in Hawkes Bay. He met his future wife, photographer Suellen Boag, and stayed on, working vintages in California and Oregon in the off seasons.
They came to Central Otago in 1991. After making several of Central's earliest medal-winning wines at Rippon, he moved to Giesen in Canterbury for several years - but not before he had set eyes on a virgin slope in Bendigo and started discussions with John Perriam, owner of Bendigo Station, about developing a vineyard there.
Meanwhile Mike Wolter and others had set up Central Otago Wine Company [Cowco], to make wine under contract for small growers who would not otherwise have access to professional winemaking. It provided a valuable start for many early producers. However, with Mike's tragic accidental death in 1997, Rudi returned a year earlier than planned to take over Cowco. There he made wine for Dry Gully, Peregrine, Kawarau Estate, Two Paddocks and others, and became involved in the wider wine community - not to mention being named Winemaker of the Year in 1999, the first of several such awards by different organisations.
Busy years followed as he and his partners developed the 30ha Quartz Reef vineyard, 15 ha on a steep slope and 15 on rolling country across the road. Named after the large seam of quartz running under the vineyard and mined for gold in the 19th century, it was the first vineyard in the Bendigo subregion.
He was at the inception of the now famous Central Otago Pinot Celebration that attracts enthusiasts and professionals from all over the world and has contributed to the region's international reputation. Rudi explains how it started.
The idea of an international New Zealand pinot noir celebration was discussed in 1999 but despite Central's bid to host it, Martinborough won the right to hold it in Wellington in 2001. Rudi, along with Alan Brady, Grant Taylor and others were disappointed not only that Central missed out but also that it was going to be two years away.
"I said 'stuff it' and I said to Alan 'we'll do our own one now', and with the support of Alan we gave it our best shot and Cowa [Central Otago Winegrowers Association] were happy to run with it," Rudi said.
While they might not have been aware at the time of what they were getting into, Rudi found it exciting being part of the hardworking team uniting producers, promoting the region and involving newcomers and younger people.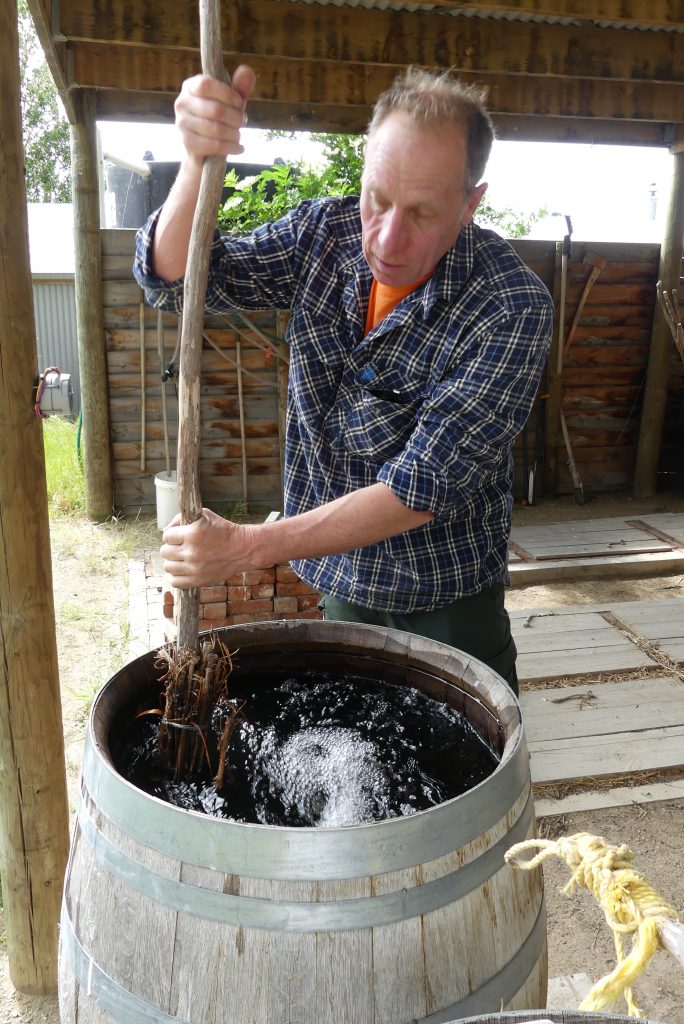 The Central Otago Pinot Noir Celebration, held in years when the triennial international one is not, has grown from strength to strength. A marketing arm of Cowa, Central Otago Pinot Noir Ltd [COPNL], of which Rudi was a director, was born and teams sent to London and elsewhere to promote Central Otago wine.
"The other big part [in the early development of the region] was all the younger winemakers that came in, particularly Grant [Taylor at Gibbston Valley] and Blair [Walter at Felton Road]. They are highly skilful people with extraordinary experience and were able to translate that to Central Otago.
"And mainly we are just in love with Central, and that gives you a lot of energy and drive and you want to put your best foot forward particularly talking about pinot noir which in its own right is a very special medium to work with," Rudi said.
So does he still feel as if every day in Central is a holiday?
"I do. I guess what has changed - there is still a lot of energy around from the land and myself, but I guess sometimes I have to ask why are you so busy engaged in your own methods and matters that you forget about it. That's maybe more to the point.
"In the beginning you did everything at once, like planting the vineyard, building a winery, having a family and building a house. That was all quite extraordinary, but you were perhaps more aware of your surroundings while perhaps now everything is more and more coupled. Effectively life got more complex."
Now the Bauers' children, Roman and Greta, have left home for tertiary education, he and Suellen are adapting to another phase in their lives, doing things together and with friends, enjoying their little Maltese puppy Beau - unlike most winemakers who have large dogs, they prefer a small one. Swimming is also an important relaxation for him, he says.
Perhaps he's grown more comfortable - a word he uses often to explain getting familiar with things, achieving something after a struggle such as encouraging the vines and grapes to give of their best and to continue that quality into the wines he makes from them.
"We are very comfortable with what we have achieved without making too much fuss about it because the wine speaks in its own right. Then the philosophy - the big key in regards to biodynamics is effectively you take on the responsibility of the land because there's a good chance the land might outlast my life - maybe we have forgotten that in our short lifespan we do have a lot of responsibility."
About a quarter of Central Otago vineyards are now run organically or biodynamically, and this, it seems, enables a wine to be able to speak of its terroir, to express its place to the aware taster. Certainly some such wines have a sense of "somewhereness" or their own "turangawaiwai" - a Maori concept, taken up by New Zealand winemakers, of "a place to stand" or how a person's sense of themselves is shaped by where they come from.
When Rudi first developed Quartz Reef it was a stony, weedy desert just as it still is beyond the rabbit proof fence surrounding the lush vineyard.
Initially, against his principles, he applied herbicide.
"I was so overwhelmed by the site, a lack of water, too many weeds and lots of wind, the 3 W's hit me hard. Also it was very difficult to work the land because there were so many rocks in the soil."
However, biodynamics was always on his mind.
"I was nine years pregnant with the idea but I just didn't have the confidence and I felt too scared to fail," he said.
However, in 2007, encouraged by some friends, he made the call and converted the whole 30ha vineyard.
"There was no tiptoeing. It was a big breakthrough to have three people with the same philosophy and understanding and it gave me the comfort to make the change."
The goal was not just to eliminate the use of chemical sprays and fertilisers but to promote the health of the soil and in turn the health of the vines and quality of the wines.
At the time, he explains, the soil had no fitness because the rabbits allowed little to grow and there was no organic matter. The composts and other preparations since applied to the soil have made the vines more resilient.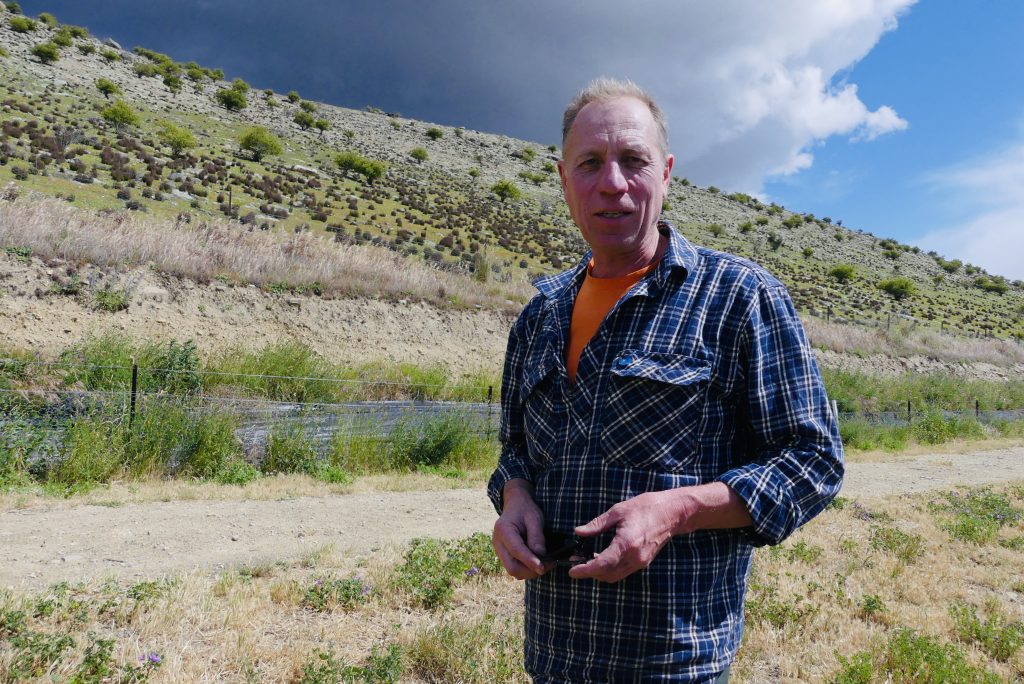 "If you work within the biodynamic guidelines you leave what you have in better shape and you increase your awareness. We need to understand this is a northern hemisphere philosophy and not everything applies to the south. Ideally what we aim to do now is to incorporate native plants that can achieve the same thing."
So what actual change did it make to the vines and wines?
"It's tricky to put the finger on the pulse. Not only do the vines get older, we as people have more knowledge," he says.
"I used to say that with Quartz Reef wines the structure was a bit like stainless steel - the strength of it, but now stainless steel has been replaced with titanium, which is much smaller, much slimmer, but has the same strength, so you are no longer seeing these beams. You see very fine lines and this is reflected in more finesse and also I think a more precise expression of the land itself."
However, he feels wine has not yet been fully integrated into New Zealand culture or heritage and many people still have little knowledge about wine.
"Where we come from wine is part of our culture and it wants to be integrated because it gives us far more stability instead of looking it as a commodity," he says. I'm reminded that although he's lived here for more than 30 years he grew up in Austria and returns annually.
And before we leave Bendigo to go back to the Cromwell winery he takes me to see the oldest vine in the area. We scramble over a fence in the former 1860s gold mining settlement and walk through what had once been the garden or orchard of someone's cottage. A large vine, its arching, twisted trunk lush with leaves, sprawls several metres along the ground. It's probably a hybrid table grape, he says. He's planted some cuttings along a fence in the lower part of his vineyard and has sent samples for identification.
QUARTZ REEF WINES
Among the partners involved in Quartz Reef in the early days was Clothilde Chauvet who succeeded Rudi as winemaker at Rippon. From a champagne-making family in France, she helped set up Quartz Reef in 1996 but has since returned to run her family estate, Marc Chauvet in Rilly-la-Montagne.
Her legacy is Quartz Reef's sparkling wines.
The non vintage ($33) is precise with hints of granny smith, apricots, cream and a remarkable fresh purity.
The rosé ($39) hints of red berries with a suggestion of freshly baked brioche and finishes with a superb texture, weight and length.
"If you have cold smoked salmon with a baguette and a glass of sparkling wine, you don't want more," Rudi says.
"That kind of simplicity makes the wine quite unique in its own right because it really speaks not only of Bendigo but also of Central Otago. It speaks of its climate, and also of its winemaking - I use only free run juice, no skin contact and no malolactic to retain the purity of the fruit. It's not trying to pretend to be anything, it's comfortable in its own right," he says.
Rudi also makes a rich, textured, dry pinot gris ($32), a small amount of grüner veltliner, a noble Austrian white variety.
New to the line up is chardonnay, the $2018 ($37) is richer than many others from Central but with hints of citrus and tropical fruit and well integrated oak.
Pinot noir is of course special. It's the variety that can express its terroir, the soils, climate and other physical conditions it is grown in, he says, an attitude shared with many other earnest pinot noir makers.
"I guess we all know what pinot noir really wants is to express where it's grown and this is the beauty about pinot noir. It wants to express its origin in the glass," he says.
From the beginning he produced the "regular" white label pinot noir - the 2017 ($49) oozes dark spicy fruits with undertones of dark chocolate and mineral, intense, lively powerful but harmonious with a long aftertaste.
Then there came the black label Bendigo Estate that is well worth cellaring for six or eight years. The 2012 ($85) is one of the best pinot noirs I've tasted in a long time with power, finesse, harmony and length, still with lovely dark and red fruits, spice and dark chocolate, but developing those prized tertiary flavours - a hint of forest floor, complexity and harmonious tannins on a lingering aftertaste.
It takes time for a vine to get its roots down, for the winegrower to get to know the different soils within their vineyard and their effects on the grapes and resulting wine. Quartz Reef's vines are now 21 years old and Rudi is producing a single block pinot, the gold label Royal series named after Austro-Hungarian emperors.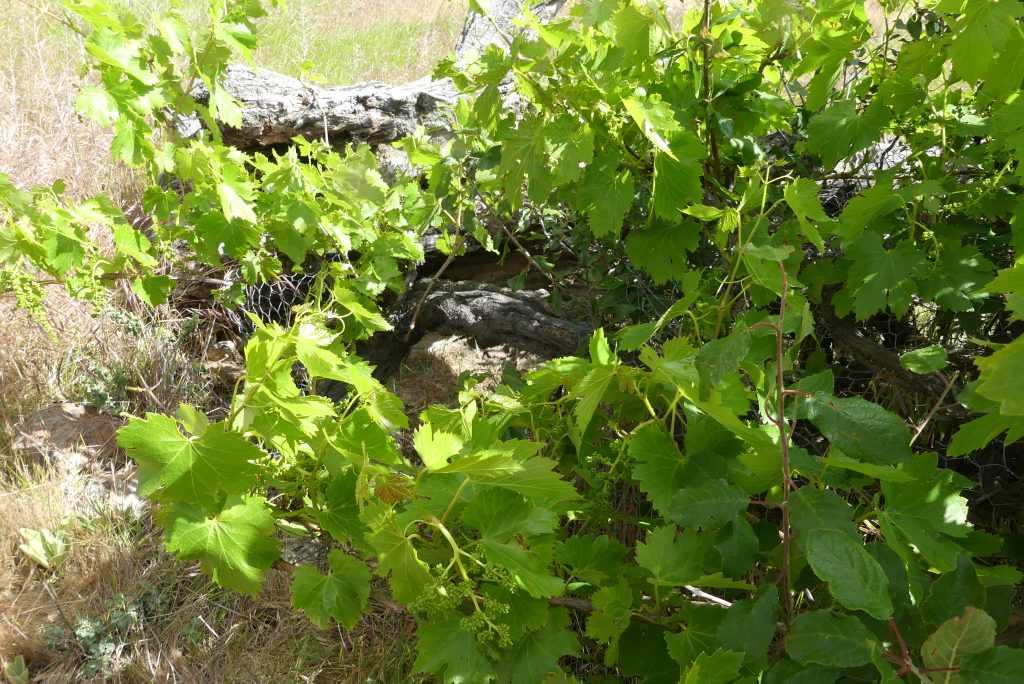 "We always have isolated the various blocks, but this seems to be unique in its own right and now we need to learn a bit more about it," he said.
The soil at the steeper end of the vineyard is different from the rest and produces a different wine. A "rock salad", he calls it, with several types of large rock in the sandy loam left by a glacier several thousand years ago, whereas the soil in the rest of the vineyard is finer gravels and clay.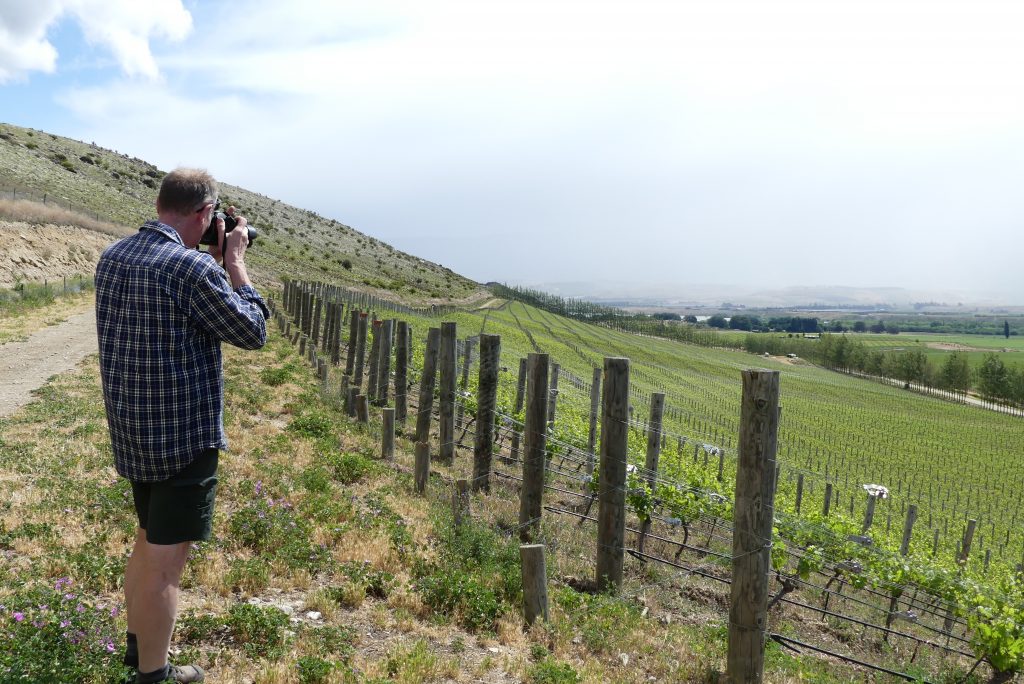 The first single block releases from the glacial soils is Franz Ferdinand 2015 ($120). It's more assertive and powerful, though still with the dark fruit, spice and chocolate, balance and length characteristic of the other pinots, but perhaps with more innate strength and harmony.
8 Hughes Cres, Cromwell [at the top of Pinot Noir Drive off McNulty Rd in the Lake Dunstan Industrial estate.]
03 445 3084
Unlike most Central Otago's swish cellar doors, Quartz Reef's is a no-frills room at the winery in Cromwell's industrial area. Outside are a few vines, but it's very much a working winery. You may even get to see the sparkling wine in its riddling racks.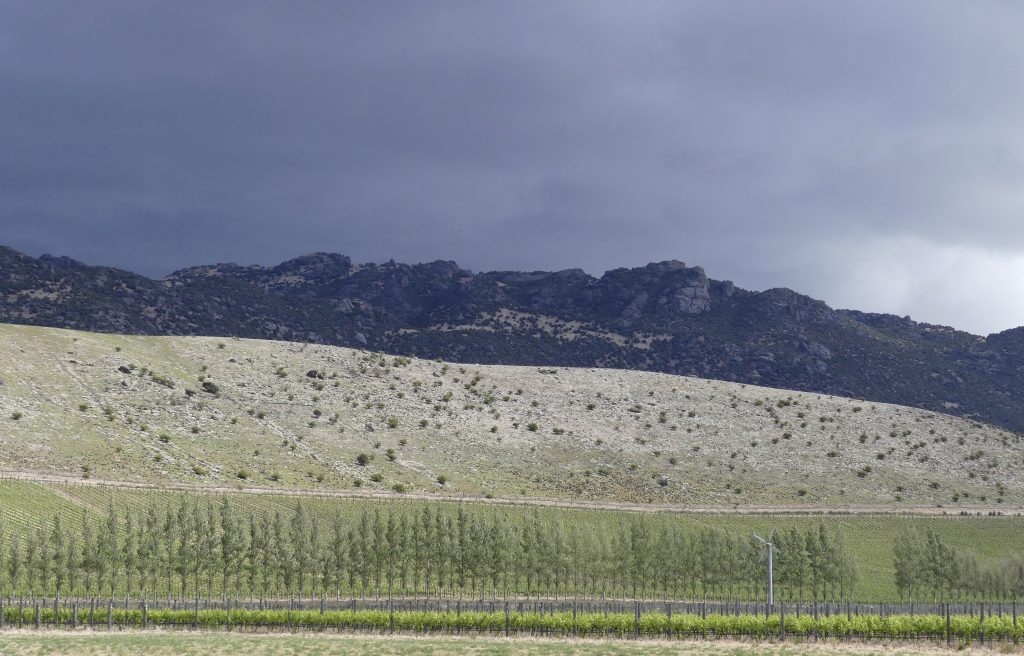 "We are just in love with Central, and that gives you a lot of energy and drive."
Story and photography by Charmian Smith.