Marsala, on the eastern coast of Sicily, was on our itinerary for a visit during a recent trip, to a country of very fine horticulture, climate and soil type, perfect for grapes, olives, vegetables, lemons and fruit of all description.
The Alagna family winery, into its fourth generation of ownership, is a master at fortified wines. Antonio Alagna showed us through and didn't hesitate to lay out a tasting range for us to sample and of course purchase if we wished.
The VINEYARDS
Technologies and land conservation
The company owns about 50 hectares of land in the municipalities of Marsala, Mazara, Trapani and Selemi. In these areas the vines necessary for the production of its wines are cultivated: Zibibbo, Nero d'avola, Grillo, Catarrato, Inzolia and Damaschino. These are all local grapes that can only be grown in Sicily and need a special microclimate that is only found in the province of Trapani. The company uses a mixture of traditional and modern techniques for the production of these grapes. For example, this one started using mechanical collection systems, but it also uses ancient systems like the saplings. Furthermore, the entire production is done trying to minimize the environmental impact and preserve the natural heritage of the area.
THE CELLAR
Respect for tradition and quality.
Currently, the company is equipped for the production and storage of wines that are produced in the vineyards of the area and the aging and bottling process is also carried out. The company has a capacity of 50,000 hectolitres of wine distributed in various types of containers: steel, cement, fiberglass or large wooden barrels. Furthermore, it is possible to see a wide range of machinery used for the production and refinement of the final product, including a large and sophisticated grape pressing system that is necessary for the production of fine quality wines. Marsala wine is one of the main products of the Alagna company.
LANNI' (DOC sicilia) is a smooth blend of Nero d'avola, Syrah and Merlo, aged in oak casks used to store fortified wines, in order to obtain tobacco and cherry frangrances.
Grapes are picked late in the season to create a dark colour and smooth taste. The wine has 10gr of residual sugar and 14% in alcohol. It is not filtered to have even more flavours.
The Lanni' name is Short, easy to remember and pronounced. It is the contraction of our name (A-LA-NI-A) It's a blend and a name that only we make and therefore it is not comparable in the market.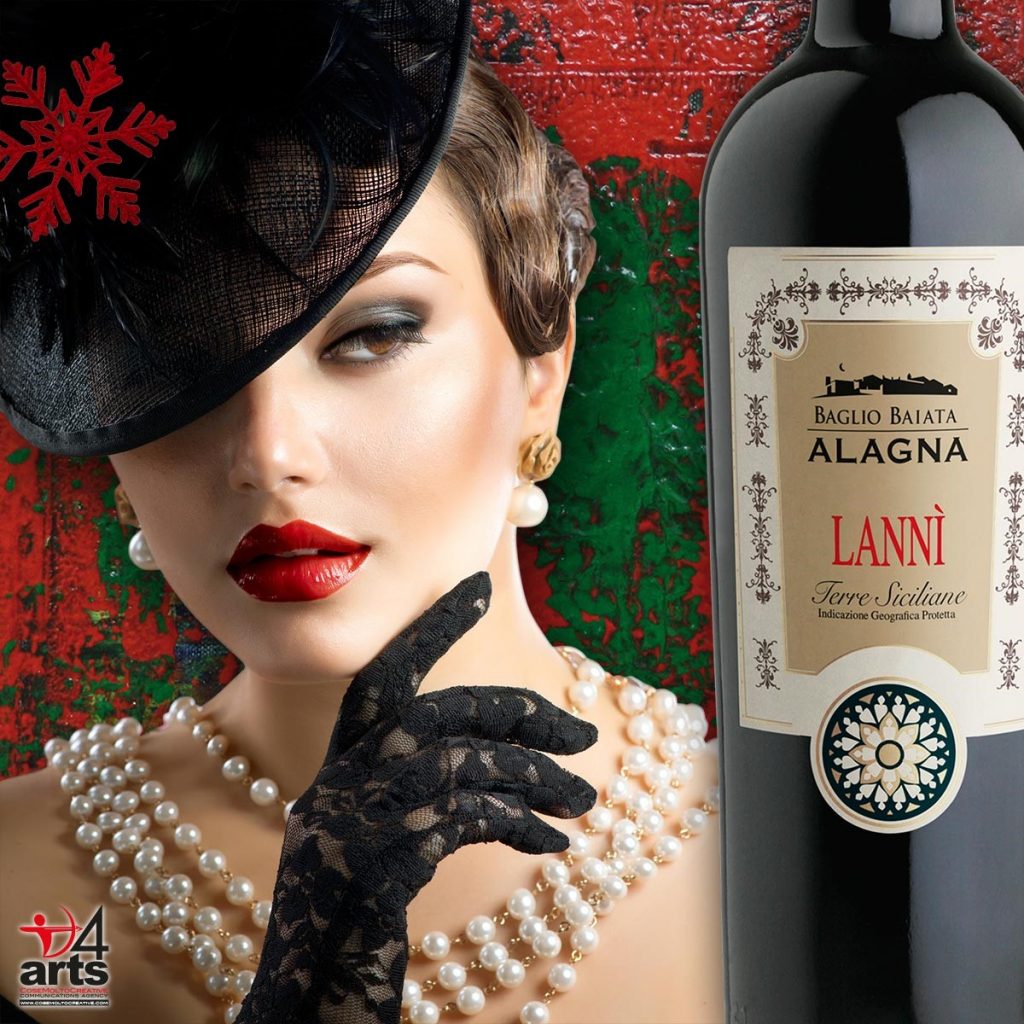 PREMI/AWARDS
85% POINTS AT VITEA GUIDE AIS ASSOCIATION 2019
88% POINTS AT 5 STAR COMPETITION IN VINITAY 2018
KOSHO (sushi wine)
IGP SICILIA / PDI SISCILIA)
It must be a first, anywhere on earth!?
Concept: Kosho fully embraces the growing fusion gastronomic culture by linking the ancient Sicilian winemaking tradition with Japanese cuisine. The delicate and fruity tones of this wine made with a blend of Sicilian grapes, perfectly matches with the umami flavours of the main Japanese dishes (Sushi, Sashimi, Temaki, Hosomaki..)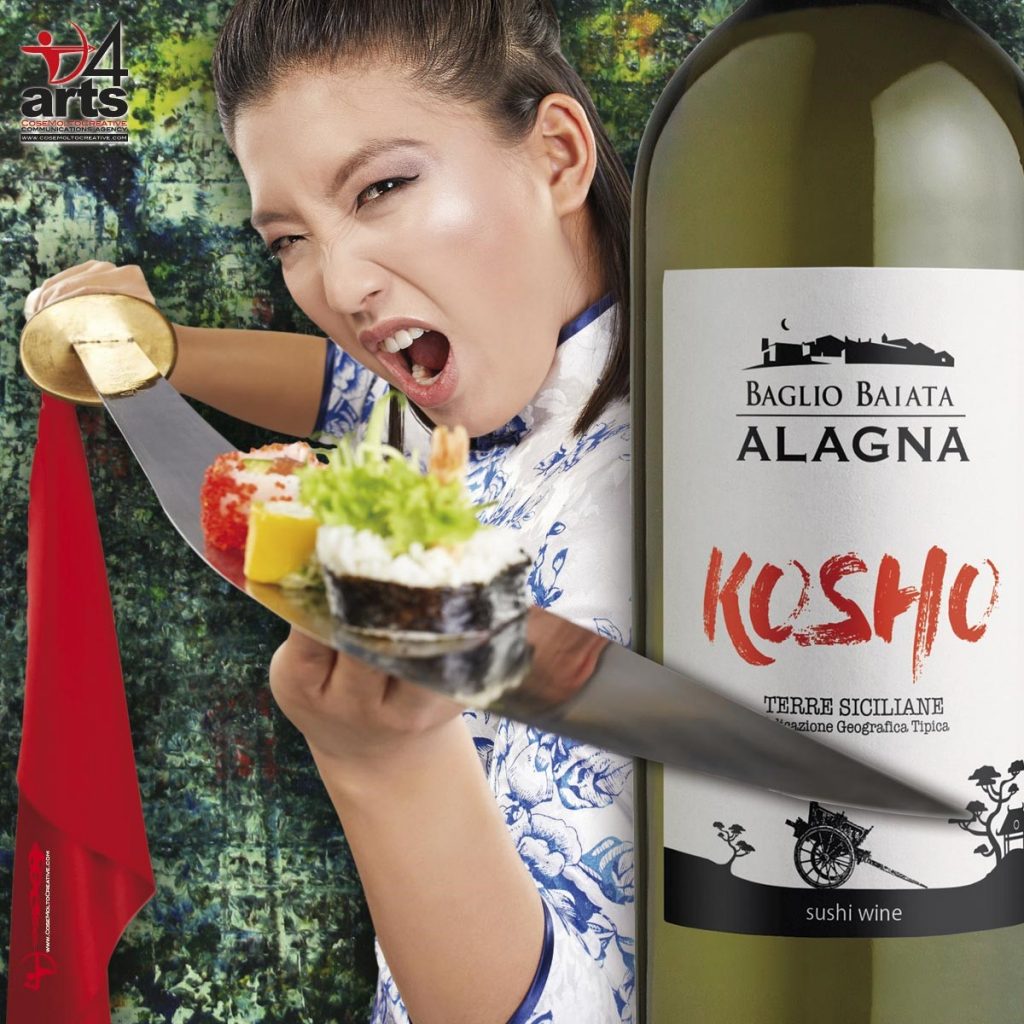 IT IS THE FIRST WINE FOR SUSHI IN ITALY.
NAME: it comes from KOSHU, a typical grape of Japan. But Kosho is easier to remember.
Alcohol: 12%
Grape (white) blend of inzolia, damaschino and catarratto, grown in our vineyards in Sicily.
Aging: 3 months in steel
Packaging: 75cl cork cap